Hi, I'm your hot lizard boy.



I am an alien love poet, not a UFO expert.


If you're looking for information about alien abduction, you've come to the wrong place.





A special hello to my friend Jeppesen Jeff, a devoted fan of sci-fi!
Your Hot Lizard Boy pays tribute to sci-fi in The Trouble with Tribbles.

What do you do for a good time?
I write alien love poetry.

Some of my poems seethe with passion.

Some make the young girls cry.

Some are terrible, but it's my Web site.


If you're a Cancer like me, here's your horoscope for March 21, 2011:
Don't be afraid to answer the phone.
Area code 666 is in Missouri.
On a scale of 1 (most challenging) to 10 (easiest), here are your levels for today:
Convincing witholding lovers

6
Dealing with chaotic co-workers

1
Maintaining a reasonable level of sobriety until 6 p.m.

0

Men from Mars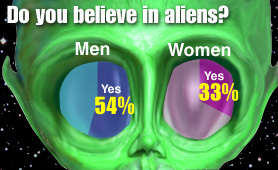 Of all registered voters polled by USA Today, 44% believe there is intelligent life on other planets.
No poll as to the percentage of people who also write alien love poetry.
They are out there! Read their poetry!

Email me at hot_lizard_boy@hotmail.com!
I want to hear your story of alien abduction-turned-romance.

*No tales of probing, please.
Read my heart-rending (and horrible) poems!